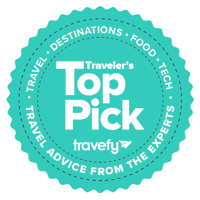 Expert recommendations on travel, destinations, food, tech and more.
Each week our experts put together one list of the best of the best of some of the top travel ideas and products out there.
Flashing lights and beautiful people dancing to your favorite tunes. Dance nightclubs are sure options to end an epic night out. It turns out America is not shy of options in this matter. From the good old venues in Hollywood to  best booming nightclubs, here is a rating list of the US's top nightclubs to party.
10. Spy Bar – Chicago, IL
Location: 646 N Franklin St
Website: www.spybarchicago.com
Chicago is well-known for its speakeasies during Prohibition. Its bars and nightclubs carry this tradition of secrecy. Located in the basement of River North Gallery, going to Spy Bar feels like your dashing away to a world that only those in the know go to. Featuring themed nights and resident DJs, this is where Chicago hides out at night.
9. The Pool After Dark – Atlantic City, NJ
Location: Harrah's Resort 777 Harrah's Blvd
Website: www.harrahsresort.com/things-to-do/the-pool-after-dark.html
It's the average day scene, cabanas and palm trees lining a curvaceous pool. But when the sun sets, the image gets a bit more devious at the Harrah's Resort. A beautiful beach crowd in skimpy outfits dance the night away and cool down in The Pool After Dark. This Atlantic City nightclub attracts DJs like Pauly D and celebs like Carmen Electra.
8. Bootie – San Francisco, CA
Location: 375 11th St
Website: bootiemashup.com/sf/
Unique on this list, Bootie was the first US nightclub dedicated to "mash ups",  mixing the vocals on one song with the instruments on another. Anything goes at this grungy, smokey music venue. Since a "mash up" isn't legal to sell, you can be sure what you hear at Bootie is as unique as it gets.
7. Fur Nightclub – Washington D.C.
Location: 33 Patterson St
Website: furnightclub.com
This nightclub can hold up to 2,500 people. Good thing too, because the nightclub welcomes famed DJs like David Guetta and Tiesto and popular acts. Expect several packed dance rooms, bottle service, and a heated outdoor patio, weather permitting.
6. Rain – Las Vegas, NV
Location: Palms Hotel Casino Resort 4321 W Flamingo Rd
Website: www.palms.com/nightlife/las-vegas-rain/
An elevated dance floor, fourteen-foot fire balls, and performances by artists like Britney Spears, this nightclub plays on pure fantasy. Attracting a sexy clientele, Rain is modern Vegas.
5. Pacha New York – New York City, NY
Location: 618 W 46th St  New York, NY
Website: pachanyc.com
Ibiza means quality in the nightclub scene. So when the Spanish island's best nightclub comes to New York City, it's a big deal. A four-level hideout on the Hudson, Pacha attracts celebs like P Diddy, John Legend and the Kardashians. Be prepared though. A nightclub this big in NYC is bound to attract crowds.
4. Tao Nightclub – Las Vegas, NV
Location: 3355 S Las Vegas Blvd Las Vegas, NV
Website: taolasvegas.com
Hanging dancers, the Asian-inspired Tao Nightclub is like something out of a dream. This sexy Las Vegas nightclub features bath tub models, three full-service bars and private skyboxes. Maybe that's why it attracts the likes of Heidi Klum, Jay-Z and Madonna.
3. Avalon Hollywood – Los Angeles, CA
Location: 1735 Vine St
Website: avalonhollywood.com
The building Avalon is in screams old Hollywood, but the music played here is another story. Once the Palace Theater, this 1920s building on the corner of Hollywood and Vine is actually where The Beatles gave their first West Coast performance in 1964. Today it's resident DJs include Markus Schulz, Morgan Page and more. Avalon stays true to its old-Hollywood roots, despite constant and updating.
2. Marquee – Las Vegas, NV; New York, NY
Las Vegas location: 3708 S Las Vegas Blvd
Website: www.marqueelasvegas.com
New York location: 289 10th Ave
Website: marqueeny.com
Two for the price of one: this hip nightclub brand attracts the world's best DJs and raging parties. Expect the likes of David Guetta and Rita Ora, laser lights cutting through the smokey room and beat-blasters at both locations. Las Vegas's location is a much grander affair, housed in the Cosmopolitan.  Both Marquee locations allow for the best nightclubbing experience you will ever have.
1. LIV Fountainebleau – Miami, FL
Location: 4441 Collins Ave
Website: www.livnightclub.com
The sort of place Tony Montana would party, LIV is the ultimate nightclubbing experience. The 18,000-square-foot nightclub maintains the art deco design popular in Miami. LIV Foutainebleu has everything you could look for in a nightclub. And the hotel itself is one of the greatest party hotels in America.
What is your favorite nightclub in the USA? Share it with us in a comment below.