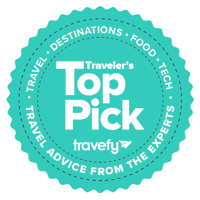 Expert recommendations on travel, destinations, food, tech and more.
Each week our experts put together one list of the best of the best of some of the top travel ideas and products out there.
From chic boutiques to artsy neighborhoods to century-old architectural marvels, Milan is a beautiful and a major world city everyone should visit at least once in a lifetime.
This Lombardy gem is a bustling fashion capital and a historic metropolis blessed with centuries of culture and art ranging from the masterpieces of Leonardo Da Vinci to iconic landmarks such as the Duomo di Milano cathedral.
The only question you will have to ask yourself is what would be the best way to see the myriad of world-class attractions in the city. Below are just 5 fun Milan tours you will never forget.
1. Bike tour
While major cities in North America are just starting to build bike trails and implement city bike programs, bicycles have always been popular means of transportation on the Old Continent.
Like Amsterdam and Paris, Milan has been built to be explored by bike. It is the easiest way to go off the beaten path and discover all the nice alley cafes, backstreet eateries, and fun shortcuts from one attraction to the other.
You should take a guided bike tour for around $35; Bike & The City will show you Milan inside out and let you in on all the fun insider's secrets.
2. Segway night tours
If pedaling sounds like too much efforts for you, then you can glide through Milan on a segway. This Milan tour idea is perfect for those who want to experience the modern side of the city by day or even by night.
Discover Milan like an insider and effortlessly for about $40 with a touring company like Segway Tour Milan. Not only do they provide interesting routes but also qualified guides that will make the tour worth your while.
3. Bus tour
Buses are fairly common ways to tour major cities and Milan is no exception. Like the famous London double-deckers, There are Milan tours aboard two-level buses.
The top level of these buses are the perfect mobile elevated vantage points and they offer you panoramic views of Milan's top attractions and busy streets.
Starting at $30, Milan Hop On Hop Off Tours will grant you access on board their buses for a 2-hour ride you will never forget.
4. Historic Tram tour
Not many world cities still offer a tramway experience. Like San Francisco, you can take a ride inside an authentic Tramway for the most unique Milan tour there is.
For this hop-on-hop-off tour, TraMilano is your best bet; with their Leonardo, Touristic, and Shopping Lines, everyone gets to experience Milan the way they want it and focus only on things they want to see. Tickets start at $18 which makes it affordable and a must.
5. Nightlife tour
Combine fun, culture, and gastronomic food to experience Milan's world-class nightlife while exploring its historic canals – the Navigli district.
Navigli is famous for its reasonably-priced dining venues as well as its vibrant nightclubs. Sample Milanese wines and Lombardi local cuisine. Also discover funky art galleries and shops like no other.
To really explore the canals like a local, trust the guide of Navigli Canal Evening Walking Tour. Starting at $70, they will show you around and introduce you to the best selection of food and wine available.
There are more than 5 ways to visit Milan top-class attractions but this is definitely our top pick of the best-rated Milan tours. What is your favorite Milan tour? Tell us about it in the comments.
---
About Us
Travefy is a free, all-in-one travel planner that makes it easy to plan trips with friends and split travel costs. Discover 8+ million fun trip ideas, discuss and plan together. To learn more, visit Travefy and follow us on Twitter, Pinterest, and Facebook.