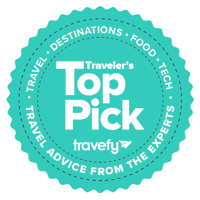 Expert recommendations on travel, destinations, food, tech and more.
Each week our experts put together one list of the best of the best of some of the top travel ideas and products out there.
Imagine this: you're in Dublin on a Saturday and all the main swanky bars are full or maybe you just want to go off the grid for a while. So your next goal is to crawl around to the best dive bars : the unchartered waters of Dublin's backyard.
First of all, congratulations! You're in Ireland which is probably one of the greatest places to be, in my opinion anyway. Second, we've got you covered on the whole dive bar thing. From amazing toasties—we won't give away the surprise—to live music there's one for everyone to DIVE into!
---
 1. Frank Ryan and Son
With cheap toasties (basically an awesome grilled cheese) and decent Guinness, there isn't much to complain about with this pub. With the variety in music and the occasional live band, this pub is one of the most popular off the trail places in Dublin. Did I mention there's always at least one Frank Sinatra song played and  a mugshot of him too? Because who doesn't love a little Sinatra in their life?
---
2. Dice Bar
This pub is dog and Sunday night friendly. Sundays at the Dice Bar include cranked-up music and loads of dancing. Of course all the other nights are great as well! Although it's a bit off the main path of Dublin, it's definitely worth it!
---
 3. Garage Bar
The name says it all. This laid-back, unisex, bathroom-wielding bar is literally made to look like a garage. From sawdust on the floor to oil barrel seats. This bar is definitely the "cool" kind of alternative bar you want. Plus great music and popcorn!
---
4. Sin E
"Dublin's original late night alternative music venue." With live bands and djs on the weekends, this is definitely the pub to be in on the weekends. The doormen are even known for being friendly. Also they have pizza so there's your deal breaker.
---
5. Thomas House
Great pint prices and funky decor to keep your eyes preoccupied, Thomas House has just the laid-back atmosphere you need. It's also another good punk/alternative scene to visit and have a few at.
---
6. The Mezz
This is a great place for that live music, loud-dance-party lover inside all of us. The live music is almost every night so no matter the night you get live music, dancing, and drinks—what could be better?! Not to mention the general atmosphere of this bar puts you in a good mood.
So if you're the kind of "off the main trail" traveler when it comes to bars this is definitely a list for you. Have a favorite dive we didn't mention? Let us know in the comments!
---