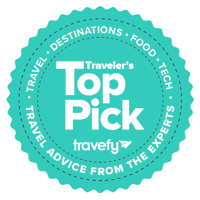 Expert recommendations on travel, destinations, food, tech and more.
Each week our experts put together one list of the best of the best of some of the top travel ideas and products out there.
The Californian coastline is 840 miles of amazing beach experiences. The private coves, sandy beaches, and boardwalks attract a crowd as diverse as colorful and fun-loving.
The Golden State has the largest and most lively beaches available with no shortage of entertainment. People come to fish, sunbath, surf, and for a whole lot of other stuff. Here are the top 8 California beaches perfect for a fun carefree vacation.
1. Coronado Beach
Minutes away from San Diego, Coronado beach stands out as a safe, family-friendly sandy beach thanks to the presence of lifeguards on watch and the available parking spots.
Its relatively calm waters make it a top California beach for whale watching, chilling, and calm surfing. The shores of the "Crown City" are perfect for long romantic walk or relaxing bike rides by this beautiful beachfront.
2. Sonoma Coast State Beach
Sonoma Coast is a long stretch of pristine coves, headlands, and hidden beaches begging to be discovered. This beautiful collection of natural parks offers a jagged landscape with rock formations.
Follow the coast via the highway or the trails only stopping along your way to explore these picture-perfect beaches. Be aware of the presence of sleeper waves and the absence of lifeguards. They might not be the best for swimming but remain a beautiful backdrop for picnicking, hiking, and camping.
3. Pismo Beach
Pismo Beach is a beach city between Los Angeles and San Francisco that brands itself as the wine and wave destination. While surfing and Californian wine tasting might be great activities for anyone visiting the Golden State, Pismo Beach is also about other beachfront fun and entertainment.


You won't lack of things to do. Stroll the Monarch Butterfly Grove, fish or relax on the pier. You could even explore hidden caves and tide pools riding dune bungies. Let your imagination free.
4. Main Beach
Santa Cruz's main beach is a popular attraction for all beachgoers. Afterall, it is one of the California beaches that made surfing a popular sports.
The beauty of the beachfront is completed by the historic boardwalk, its restaurants, and the countless volleyball courts. The beach is a popular one so expect all sorts of people here, from the best, to the less recommendable.
5. Venice Beach
Among world top surfing spots and iconic beaches, Venice Beach does not need any introduction, at all. Here, surfing is more a lifestyle than a mere sports.
The mile-and-a-half-mile long boardwalk is known as an eclectic spot where artists, bodybuilders, and roller skaters hang out. Anyone can enjoy Venice Beach's lively scene with its countless opportunities for people watching, shopping, live music, and much more.
6. Baker Beach
Baker Beach is a serpentine shoreline lying at the feet of the Golden Gate Bridge in San Francisco. This California beach might not be best for swimming due to the absence of lifeguards and the strong currents. However, it is a fantastic vantage point with a panoramic view on the Bridge and the Bay.
If you are looking for a scenic spot for beach games, sightseeing and sunbathing, you will undoubtedly love Baker Beach. FYI: the northern tip of the beach is "frequented by clothing-optional sunbathers".
7. Malibu Lagoon State Beach
This might just be the most-surfed spot in Los Angeles for over half a century and a World Surfing Reserve since 2010.
While surfing is the main activity here, the historic Malibu Pier is the main attraction for non-surfers looking for saltwater fishing, birdwatching, as well as picnicking.
8. Dockweiler State Beach
Dockweiler State Beach deserves a spot among this list of top California beaches for being one of the rare in the Golden State to allow bonfires. You can bet that this beach in the Los Angeles area is popular among campers (it features a complete RV park), partiers, and anyone looking for some quality relaxation time.
About Us
Travefy is a free, all-in-one travel planner that makes it easy to plan trips with friends and split travel costs. Discover 8+ million fun trip ideas, discuss and plan together. To learn more, visit Travefy and follow us on Twitter, Pinterest, and Facebook.