Travefy Professional is a software tool built for travel professionals to collaborate and create beautifully-branded quotes and itineraries for their clients. At Travefy, we love to hear how the software has brought success to travel businesses around the world. Below is Scott Waldron's story, founder of Gravitate Travel.
---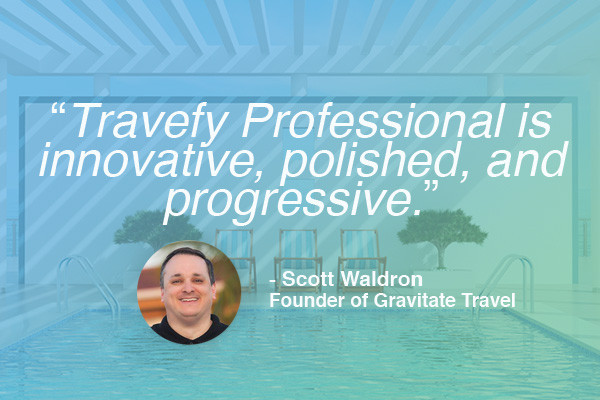 With over 30+ countries visited, Scott Waldron, founder of Gravitate Travel, has a great deal of insight when it comes to crafting complete and memorable travel experiences. Gravitate Travel is on a mission to provide something better than just the average cookie cutter travel experience, which is why Travefy Professional was the perfect fit.
"Clients like Travefy's ease of use, uncomplicated, no ad's trying to sell them something, just clear concise travel details customized to their needs," says Scott.
Before Travefy, Gravitate Travel's itineraries were created on Microsoft Word, making the itinerary builder process a long one. "Creating custom professional itineraries in Word took forever. Now with Travefy, I just forward my confirmation to the unique itinerary email and Travefy does the rest. I also like that ultimately I still have control to further customize, should I wish to tailor itineraries to each client's needs,"
added Scott.
Another one of Scott's favorite features is the messaging component of the Trip Plans app. "I want to be the first to know if they need something, like change a dinner reservation, add on a new tour. I don't want to leave money on the table," Scott says.
Gravitate Travel is not only providing an awesome itinerary experience, but Scott also shares that he is getting itineraries out quicker to clients and his clients also appreciate the clean cut look and feel of
the itineraries.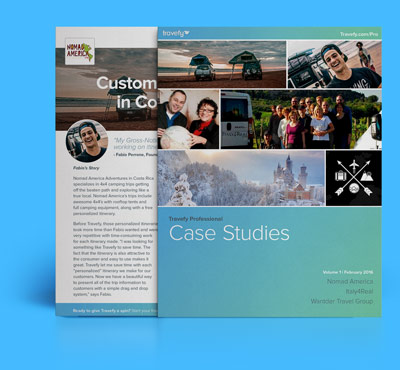 Read all of the stories.
Check out these other quick stories of some of our all-star agents. Learn how they use Travefy Professional to impress the socks off their clients and free up their schedule to tackle new business.