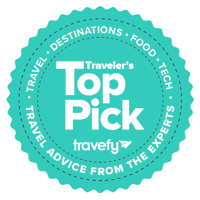 Expert recommendations on travel, destinations, food, tech and more.
Each week our experts put together one list of the best of the best of some of the top travel ideas and products out there.
The little ones have been particularly nice this year and you want to treat them to something they will love and be forever thankful for?
We have hand-picked Orlando kid-friendly resorts that are not only close to famous amusement parks but also happen to house top-class water parks, entertainment venues, and other lavish amenities.
The whole family will love these resorts. They are fun-packed with cool activities for everyone but won't burn a hole in the pockets of those paying for the trip.
Orlando, Florida is heaven on Earth for kids of all ages. These hotels are fun-packed with cool activities for every member of the family while remaining fairly affordable. You might even forget the amusement parks you came here to see and just stick with the pools, spa, and golf courses on the resort. Enjoy!
1. Nickelodeon Suites Resort
Breakfast with Dora the Explorer and Spongebob, ninja classes and laser tag with the Teenage Mutant Ninja Turtles, and tons of activities involving slime and water fun.
Tweens feel in heaven in the Nickelodeon Suites Resort because everything in this top-class Orlando kid-friendly resort has been designed with them in mind.
The resort offer fully-equipped suites starting at $150 per night and features plenty of themed activities and two water parks. There are also shuttles that link it to Disney World and Universal Studios, but who wants to go anywhere and leave all this fun behind?
Ultimately, a stay at the Nick Resort is a bargain for large families on a Orlando vacation.
2. Waldorf Astoria
Unlike the Nick Hotel, you won't find any costumed character here. However, surrounded by Disney on all sides, the Waldorf Astoria is definitely a fantastic base from where to explore Disney World Orlando.
This lavish Orlando resort has a gorgeous golf course and a top-class spa with indoor and outdoor facilities and an incredible fitness center. It has all the amenities one would expect from a world-class hotel, except the hefty price tag — rooms start at $199 per night.
Add to this the sumptuous buffet breakfast at Oscar's and you will understand why a stay at Waldorf Astoria Orlando is something everyone in the family will be looking forward to.
3. Marriott's Harbour Lake
Pirate ship. Pirate plunge. Pirate everything. The Marriott's Harbour Lake is a Orlando kid-friendly resort that pushes its Pirate theme to the extreme. The little ones will love to take the plunge from the ship in the adventure pool or down the water slides.
The whole family will enjoy teeing through the miniature golf course or spending time relaxing on the patio. Did we mention that this resort is just minutes away from all the popular theme parks in town.
This Orlando resort features spacious one and two bedroom villas equipped with kitchen to accommodate families starting at $150 per night. At that price and with all the amenities, Harbour Lake is sure to exceed your expectations.
4. Gaylord Palms Resort and Spa
Located on 63 acres fun-packed with 1,400+ rooms, restaurants, world-class shops and entertainment venues, the Gaylord Palms Resort and Spa also features 25,000-square-foot European-style spa, child-care services, and so much more.
The Gaylord Palms also boasts a water park for younger guests, a classy swimming pool reserved for older guests, and a beautiful world-class golf course. Hard to say if the best feature of this kid-friendly resort in Orlando is its proximity to major local venues — such as the SeaWorld Adventure Park, Disney World, or the Orlando International Airport — or the cost of the stay — starting between $150 to $180.
If you can, book a room with a view on their massive 4.5-acre glass-enclosed atrium where guests will discover a variety of themed environments inspired by Florida landscape.
5. Hyatt Regency Grand Cypress
This other Orlando kid-friendly resort is a water entertainment center situated on Lake Windsong. Guests at the Hyatt Regency Grand Cypress have unlimited access to canoes, pedal boats, and the small sailboat to roam the lake.
The resort features golf courses, sandy-white beaches, an equestrian center, and the most lavish amenities one can expect from a top-class hotel resort.
Kids won't resist the half-acre swimming pool complex complete with water slides, waterfalls, a 90-foot-long rope bridge and water caves begging to be explored.
Fully-equipped rooms with views on the lake start at an average of 200 per night. These 350+ square foot accommodations are perfect for families of 4 or less.
---
Here is our top pick of Orlando kid-friendly resorts that make perfect accommodation for family vacations. Did we miss your favorite hotel? Tell us about it in the comments.